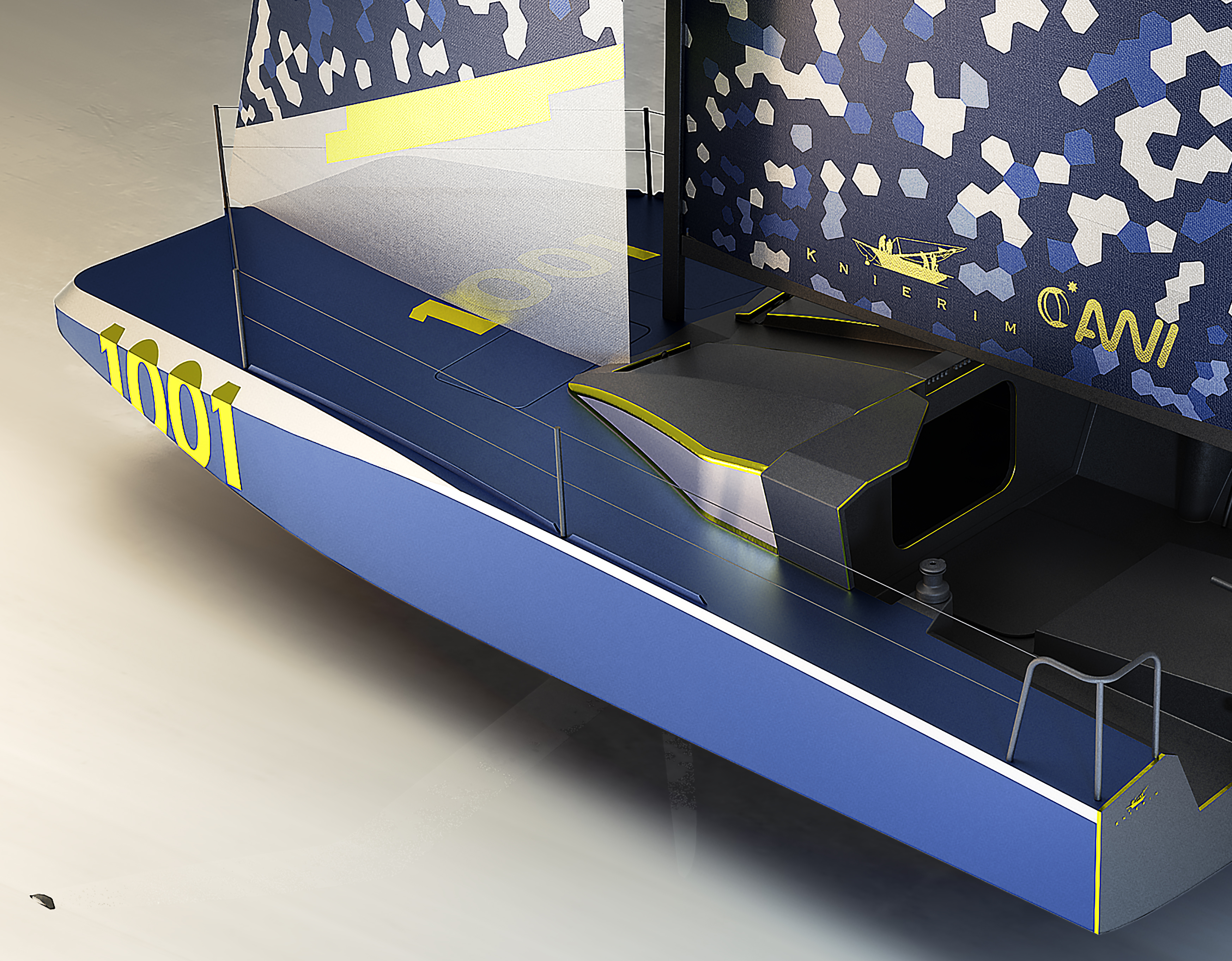 WITH THE PROJECT MOVING FORWARD WE ARE NOW HAPPY TO RELEASE A FIRST RENDERING OF OUR MINI 6.50 PROTO CURRENTLY IN BUILD AT KNIERIM YACHTBAU.
WE HAVE HIDDEN THE FOILING ARRANGEMENT BUT LEFT SOME CLEWS AS TO WHAT THE PLAN IS. CAN YOU GUESS WHAT THE ARRANGEMENT WILL BE?
CAN YOU IMAGINE YOURSELF CROSSING THE ATLANTIC ON THIS BOAT?
RENDERING BY SEB OLLE
DECORATION BY TYPHENN MESNY