MEDIA AREA
CREATIVITY, ADVENTURE, CRAFTSMANSHIP, SCIENCE, ENTREPRENEURSHIP, ENVIRONMENT.
WITH OUR PROJECTS THERE ARE COUNTLESS UNIQUE STORIES TO BE TOLD.
TALK OR WRITE TO US AND WE WILL ANSWER YOUR REQUESTS. YOU CAN ALSO FIND COMPREHENSIVE INFORMATION AND HIGH RESOLUTION IMAGES BELOW.
WE ARE ONLY JUST STARTING.
ABOUT THOMAS TISON YACHT DESIGN & ENGINEERING
YOUNG NAVAL ARCHITECT, HE IS DUE TO LAUNCH 2 HIGH PROFILE PROJECTS IN 2020.
A TALENTED YOUNG NAVAL ARCHITECT
"NAVAL ARTIST", AND INDEPENDANT THINKER
ABOUT THE 650PRO
THE 650PRO IS A NEW BOAT AND CIRCUIT DEDICATED TO FOILING OFFSHORE
This project follows in the footsteps of an earlier design whose aim was to develop new and innovative construction methods using nature growth principles. The one design construction also reduces the use of moulds which results in less material wastage.
The 650Pro circuit is planned to complement the Classe Mini regattas, and respecting the spirit of the Protos : technical innovation, an open minded spirit, a sailing program which fosters good seamanship and controlled costs.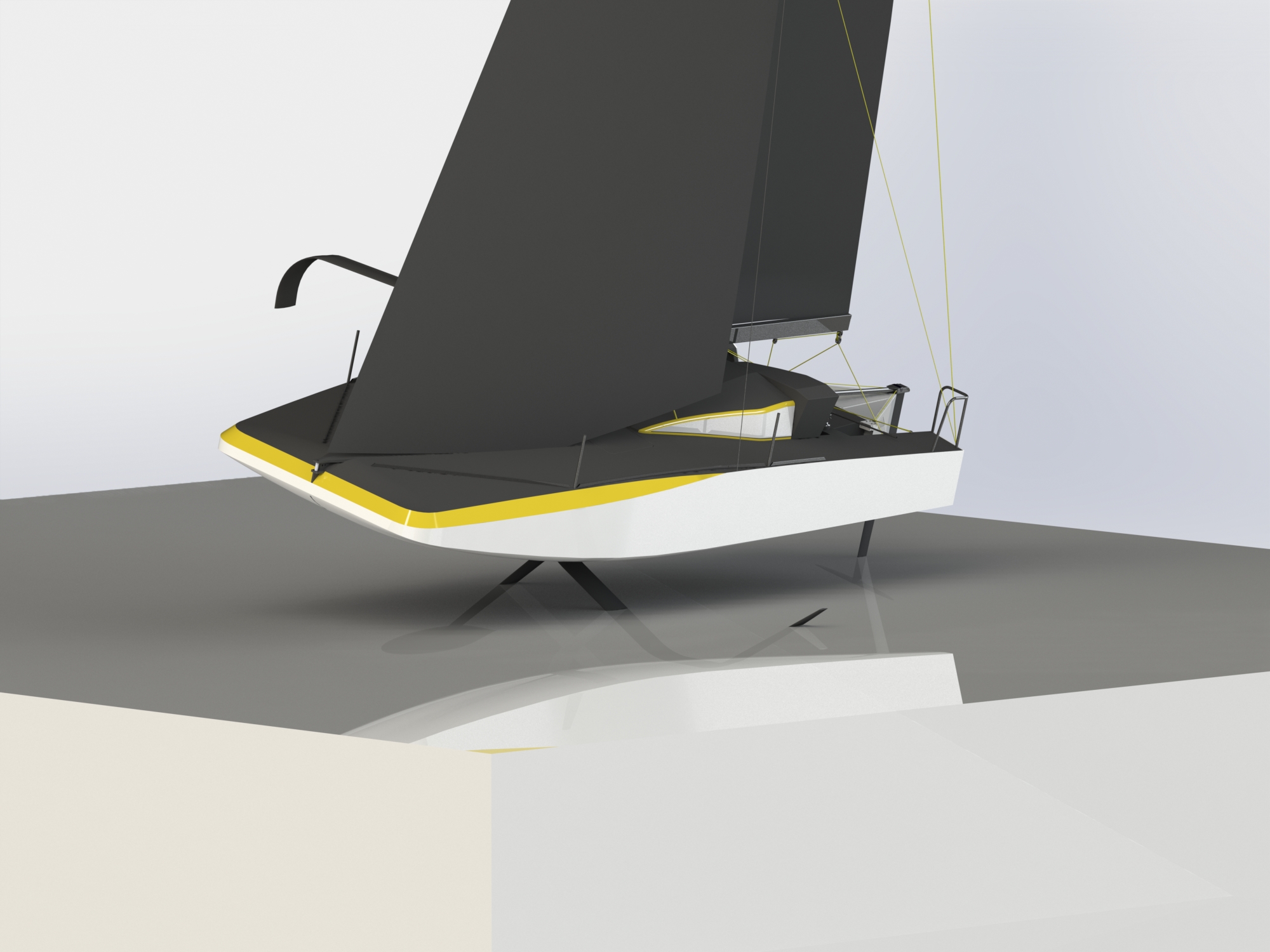 ABOUT ELIDA
WHAT MAKES ELIDA SPECIAL IS HER TIMBER HULL CONSTRUCTION AND THAT DESPITE THIS, THE INTENT IS TO RACE HER OFFSHORE.
HER LINES ARE ALSO STRIKINGLY UNIQUE, ORGANIC AND CURVED.
IS THIS THE FUTURE OF RACER CRUISERS?
WHAT ARE THE CHALLENGES AND OPPORTUNITIES OF BUILDING A TIMBER BOAT TODAY?
HOW DOES IT COMPARE WITH A CARBON FIBRE HULL?
A POWERFUL ENTICING SHAPE, DESPITE THE USE OF TIMBER, THE CONCEPT OF THE BOAT AND ITS DESIGN OWE NOTHING TO PAST THINKING
THOMAS TISON HAS REIMAGINED THE USE OF TIMBER AS AN ENGINEERING MATERIAL TO CREATE A STUNNING DESIGN
ABOUT THE KNIERIM MINI 6.50.
THE LATEST FOILING MONO HULL PROTOTYPE.
A SCIENTIFIC PROJECT WITH THE GERMAN RESEARCH CENTRE ALFRED WEGENER INSTITUT.
WILL THIS YACHT WIN THE NEXT MINI TRANSAT IN 2021?
WHAT WILL BE THE LEARNINGS OF THE TESTING CONDUCTED?
A PLOT TO DESTROY THE OCEANS?