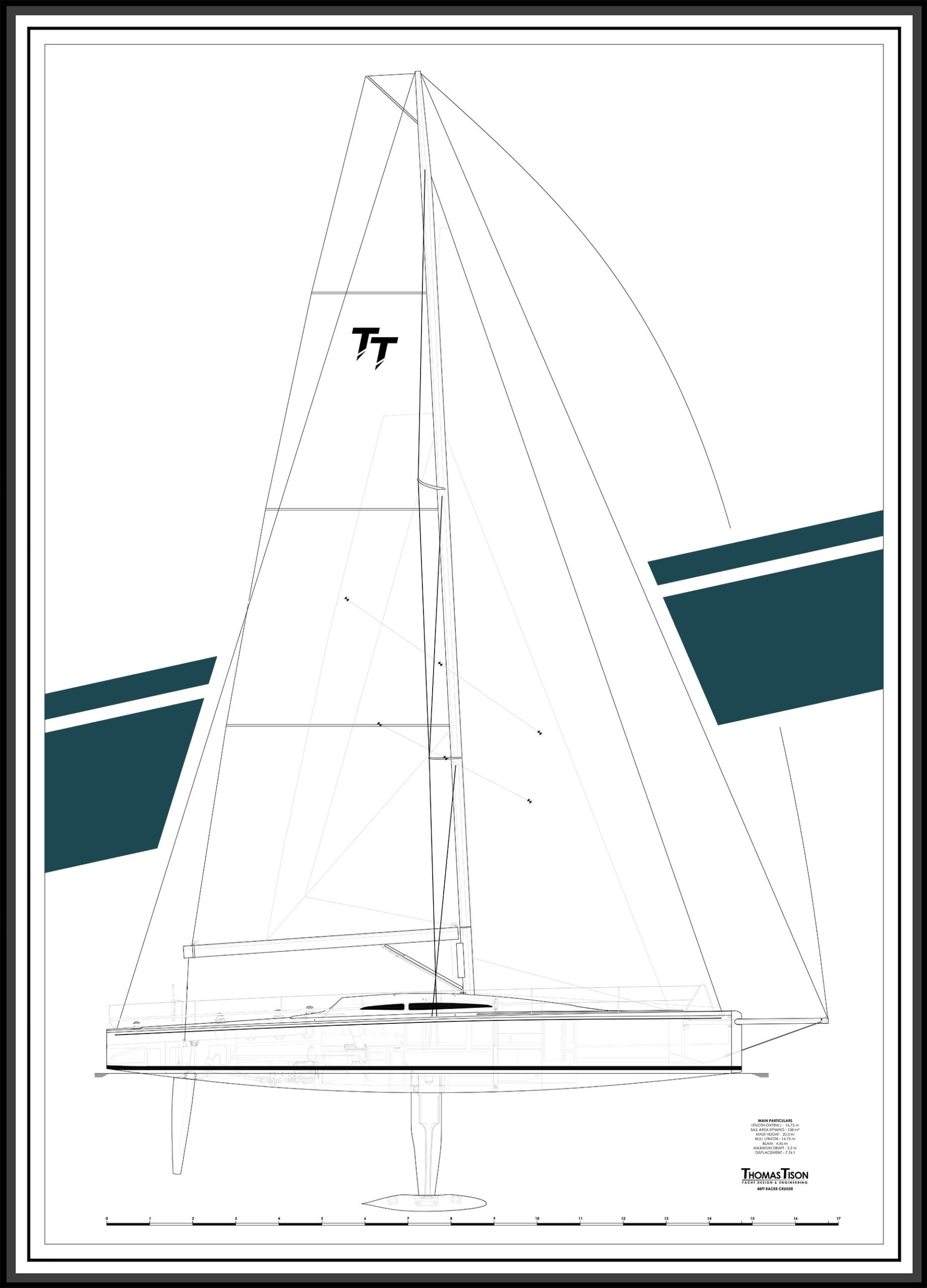 YACHTING AND FOILING DESIGNS
These drawings depict our designs with the most interesting internal details from the tip of the mast to the bottom of the keel. They are built similarly to our design, with love, care, and assembled at our office.
BLACK AND WHITE FRAME OPTIONS
BLACK AND WHITE BACKGROUND OPTIONS
CONTRASTING COLOUR STRIPES
70 x 40 CM AND 125 x 85 CM
– 70 x 40 cm or 125 x 85 cm
– Drawings are printed on a thick, subtly structured, satin white paper and fitted to 35mm deep black or white shadow box wood frames.
– Paper: 310g/m2
– Mounted to a solid light wood frame
– 2 background colour options
– 4 stripe colour options
– 2 frame colour options
– Packaged in a soft protective paper and delivered in a ISO certified double walled cardboard box
– Taxes and worldwide shipping fees are included
– Made to order in 3 weeks + shipping additional. 
6.5 METER OFFSHORE FOILER
FROM 385 EUROS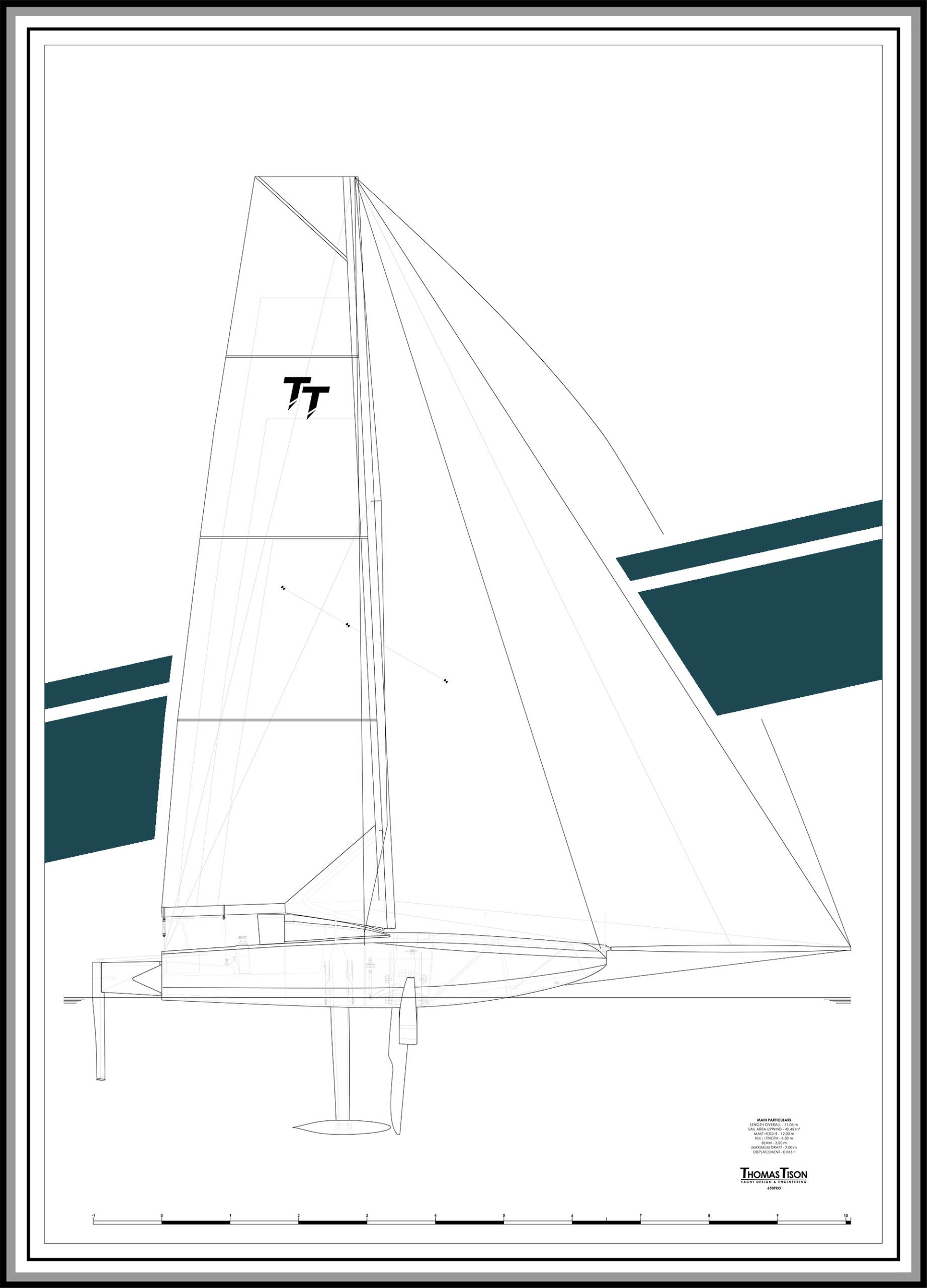 15 METER RACER CRUISER
FROM 385 EUROS