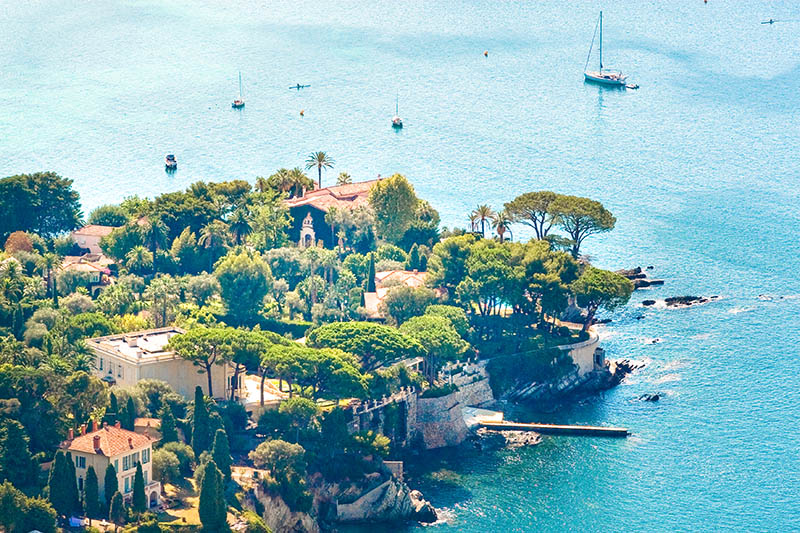 As sailing season is about to start, I wanted to wish you all a wonderful summer and provide you with an update about our projects.
We are now reaching people in every sailing country in the world giving the opportunity to make sailing more pleasurable in more part of the world. This is an exciting time as we continue to grow and spread our ideas further, from the Yacht Racing Forum in Malta last year, all the way to Magazines and your screens.
You will find below the latest news about our designs, the latest one being the new Eco Foiler which is the project of the italian yard NL Composite in Italy, and of course our 12 meter daysailer l'Été.
Have a nice summer!
Thomas
Sailing is an invitation to travel that goes far beyond the sea.
Just like us, your passion is certainly already finding its way, or dare I say invading, your home, your office. Magazines, photos and accessories surround you in your daily life.
It is for this reason that we decided to participate in this virtuous invasion by creating and offering printed drawings of our designs which you can personalize according to your own preferences.
Why not consider a black or a white frame, or some of our signature colour for your interior?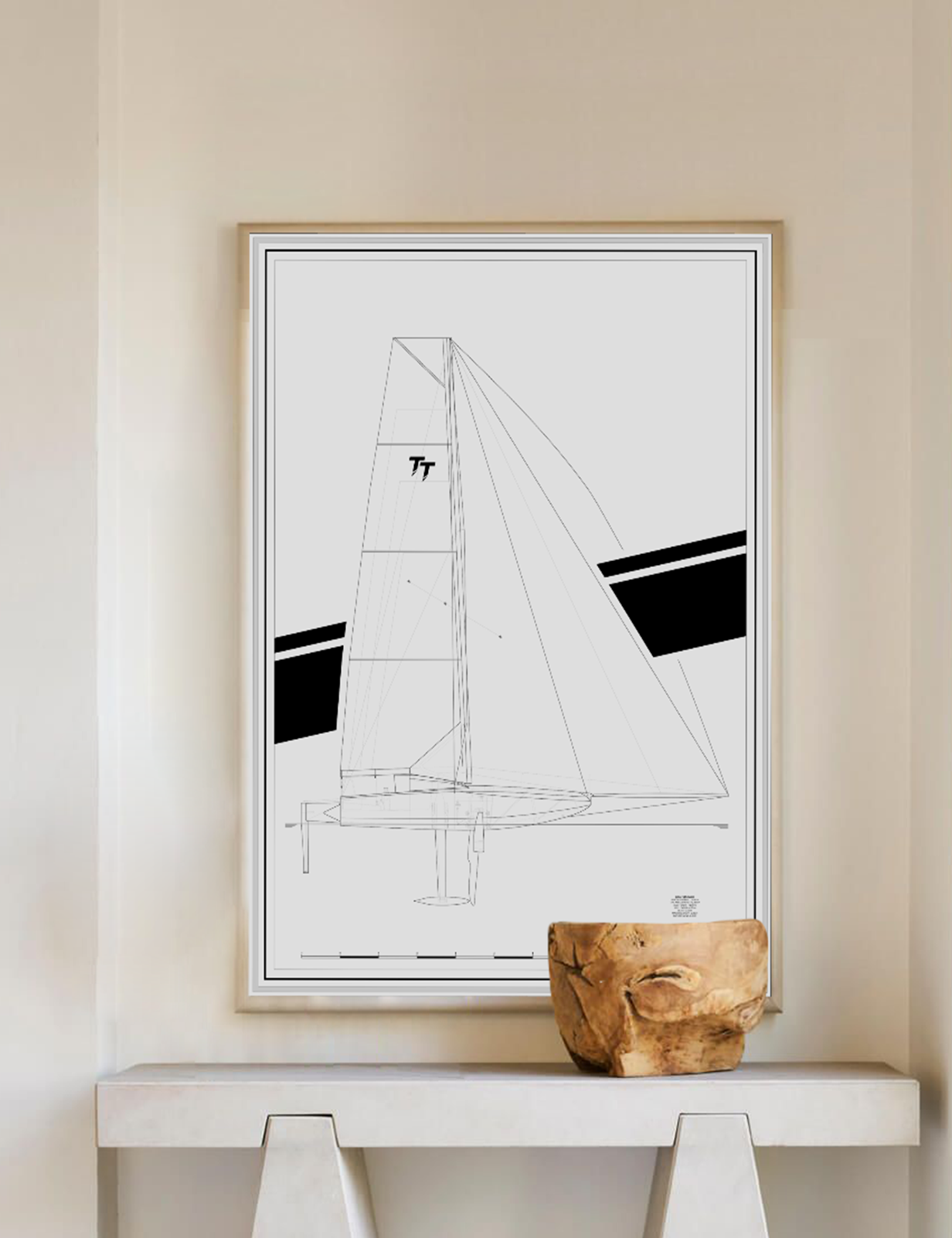 Officially presented in Dusseldorf in January 2023, l'Été has had an incredible welcome from the sailing community and I wanted to thank you for it.
Many of you have contacted us to find out all the details. Please hold on a little longer, in the next few weeks we will be able to answer all your questions.
You can learn more via the button below.
Our sailing yachts are imagined for their timeless design, which I enjoy designing so much, but also and above all to be a source of pleasure, joy and pride to their owners.
It is undoubtedly the case and a success for Elida and her crew who are now starting to compete in regattas leading to the Rolex Fastnet race later on this summer. Elida is for sure making a strong impression wherever she goes and bringing to her happy owner and to her crew all the emotions of an exceptional design.
Elida was designed entirely by our team, from the bottom of the keel to the top of the mast, including a custom lifting keel, retractable propeller system, water ballasts and many more refinements. You can discover more on the dedicated page and brochure via the button below.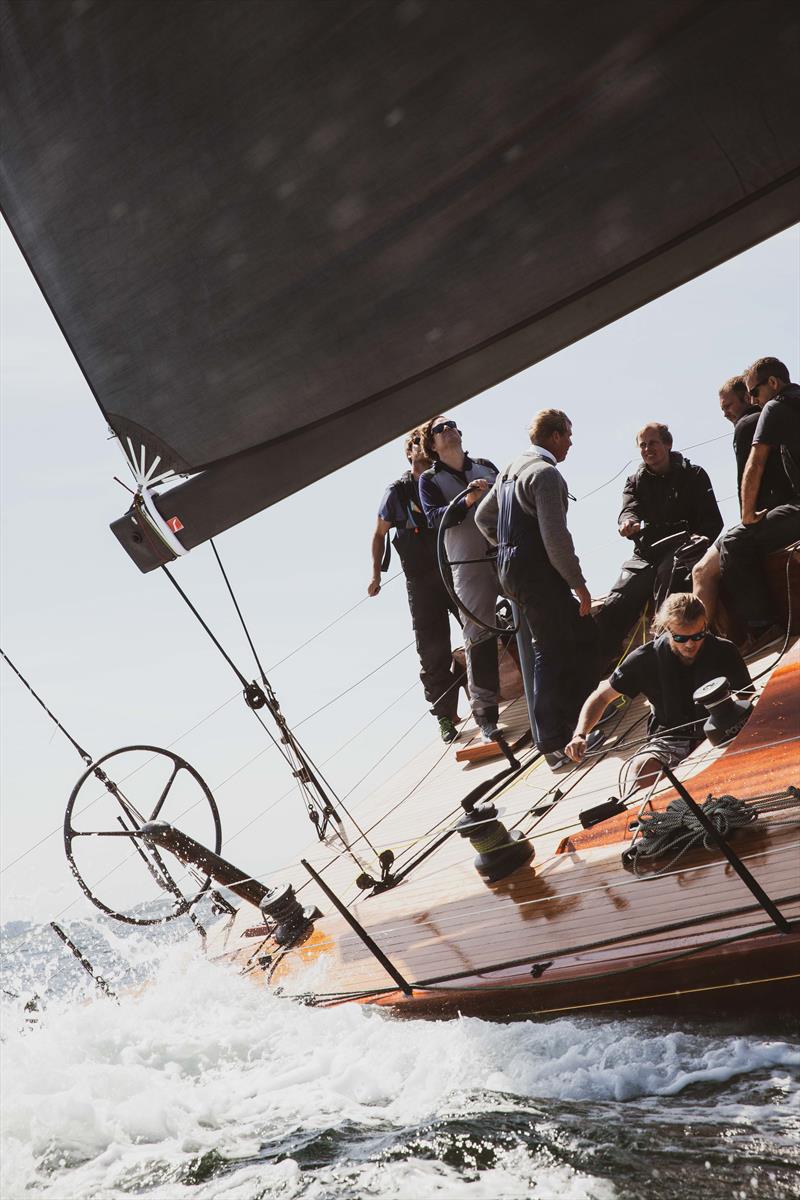 Foiling has now conquered the world of yacht racing for several years, the America's Cup, Vendée Globe…
Beyond the speed offered by this technology, the feeling of foiling provides unique and wonderful emotions.
Aware of the frustration of the general public for not being able to access these emotions, NLComp and ourselves have decided to push the lines. This new project is called the EcoFoiler. Innovative and of course eco-responsible, this first-of-a-generation foiling boat opens the previously inaccessible door between the sea and the sky.
This design is only just starting, you can now register your interest to be kept up to date via the button below.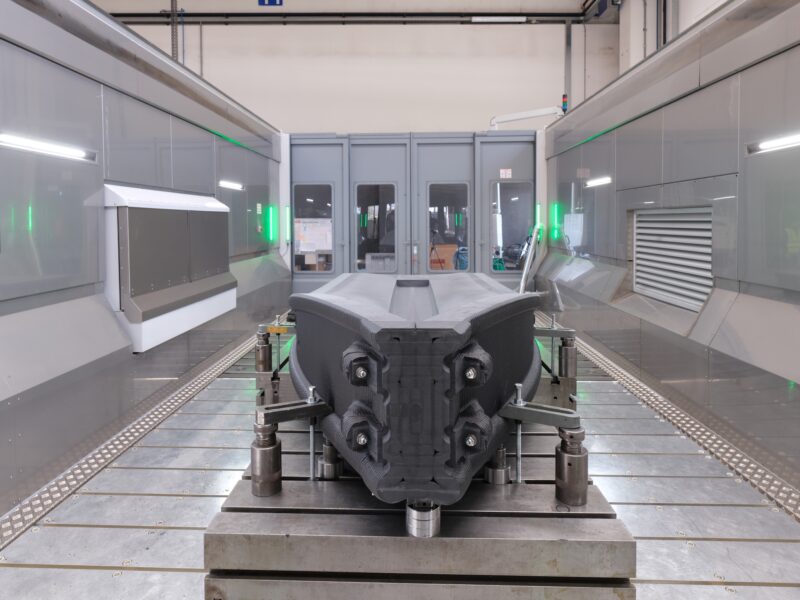 Imagining the future, offering a unique vision capable of breaking all records is an exercise common to all greatest human endeavours.
Nothing is easy, nothing is given, it is a constant battle to never succumb to the temptations of doing only just what is needed. Success is at this price.
15 months away from the race in Barcelona, the intensity within the team has increased again but the excitement and the feeling of working for history is as strong as on the first day.
Did you know that I was once a spy for the 32nd America's Cup? You can find more about our experience in the past America's Cup via the button below.