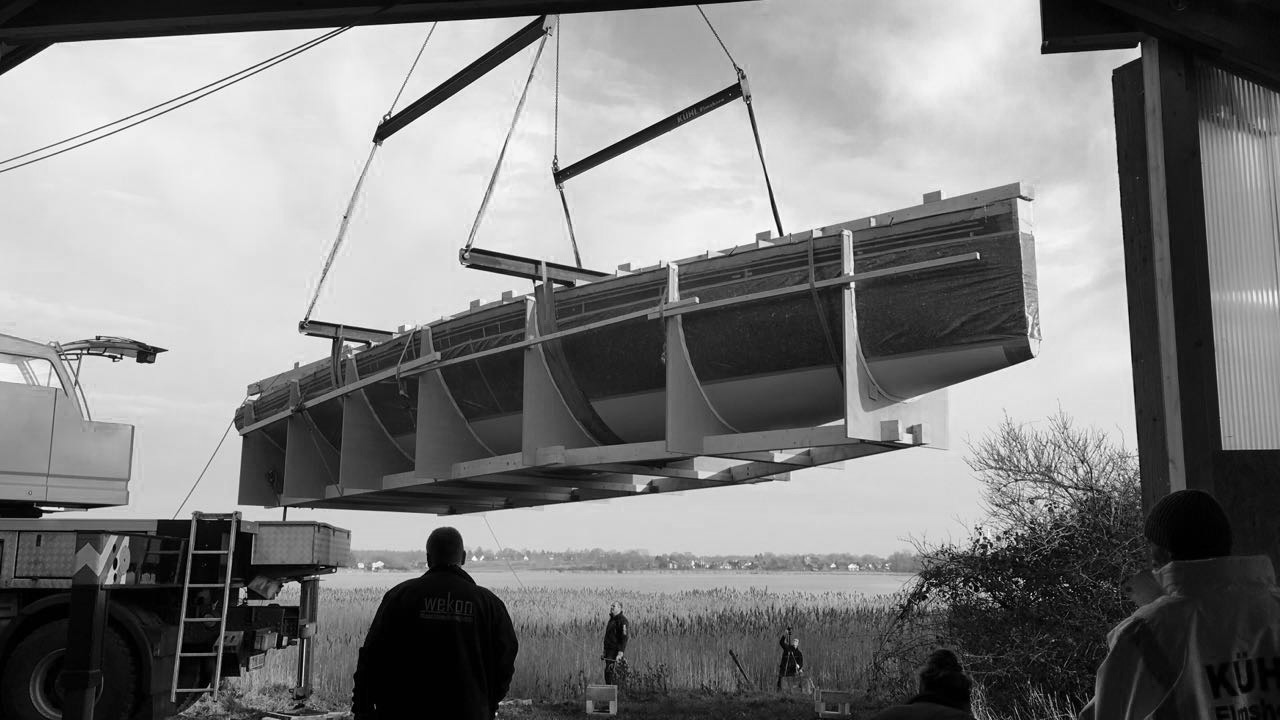 TODAY ON THE 10TH OF JANUARY 2018, THE HULL OR ELIDA HAS BEEN SUCCESSFULLY TURNED OVER AT THE FACILITIES OF JAN BRUEGGE BOOTSBAU NEAR GERMANY'S NORTHERN BALTIC COAST.
THE HULL LINES OF ELIDA, WITH A PRONOUNCED FLARE, INVERSED SHEERLINE AND ROUNDED TURN OF BILGE ARE NOW CLEARLY VISIBLE.
THE 15m YACHT HAS BEEN TURNED WITH A CRANE BY THE RIVER NEXT TO THE YACHT BUILDER SHED.
THE THIN HULL MAHOGANY VENEER WAS PREVIOUSLY COVERED WITH A PROTECTIVE FABRIC WHICH WILL ONLY BE REMOVED PRIOR TO VARNISHING.
THE NEXT STEPS ARE TO BUILD AND ASSEMBLE THE YACHT'S STRUCTURE, SYSTEMS AND INTERIOR ACCOMMODATION.