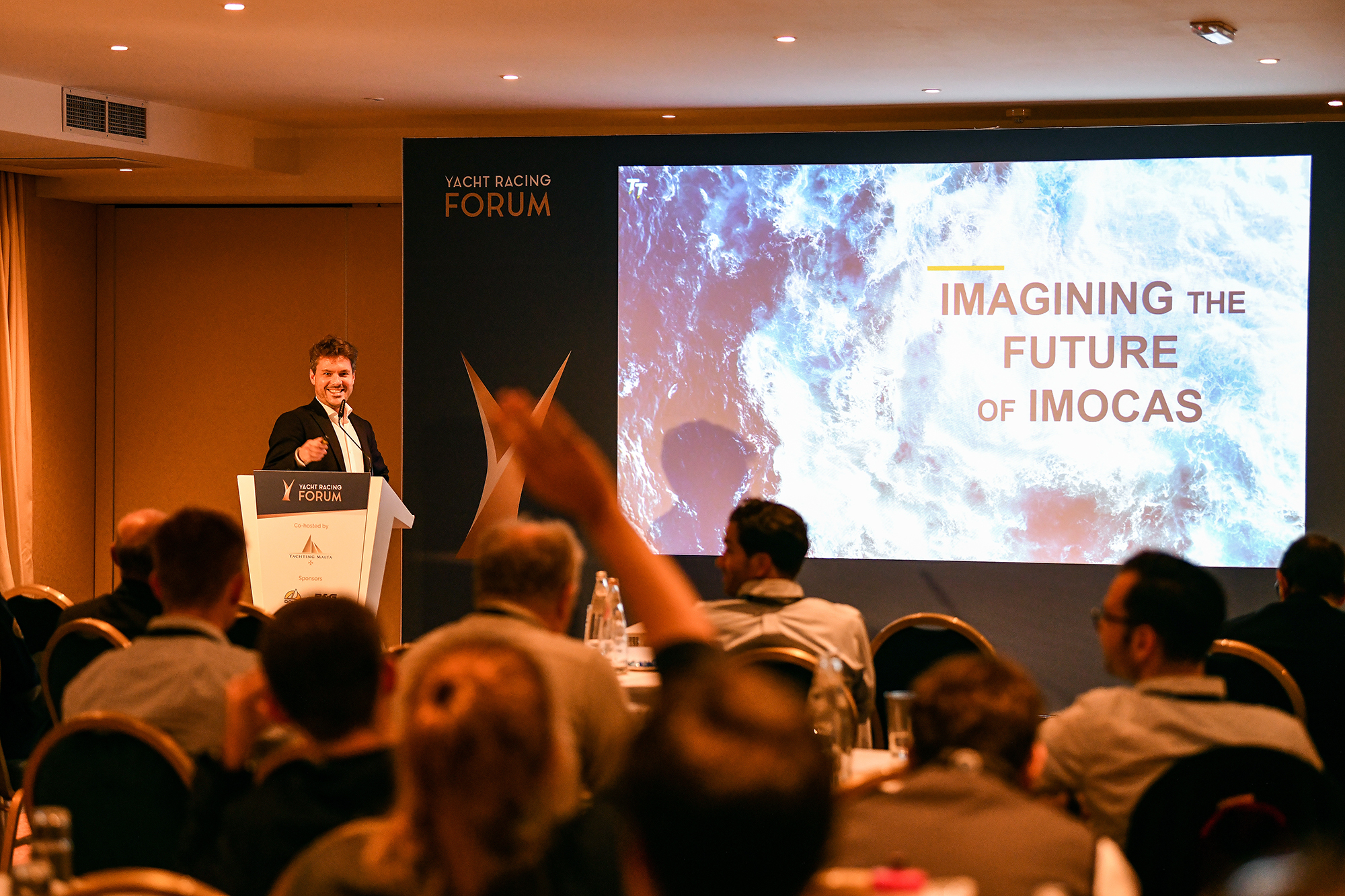 Imagining the future of Imocas was subject of my talk during the Yacht Racing Forum the 22nd of November.

Being one of 250 delegates from all over the world, it was the opportunity for us to present the design methods and thought process we develop in our designs and how this can be applied to IMOCAS. It was also the opportunity to imagine, together with the audience, what the future IMOCAs could become.

I would like to thank the organizers for the event and all delegates.

THE YACHT RACING FORUM
What is the state of our sport following two years of disruption? How can its status, visibility and commercial attractiveness be improved? What will be the future of our sport, both from a technological and commercial point of view? These are some of the questions that industry leaders sought to answer over the two days conference at the Yacht Racing Forum / Design & Technology Symposium in Malta.
The participants' concerns as well as hot topics have clearly evolved over the years. 2022 speakers discussed youth access to the sport, the commercial potential of sailing and the impact of the new Olympic classes on media coverage.