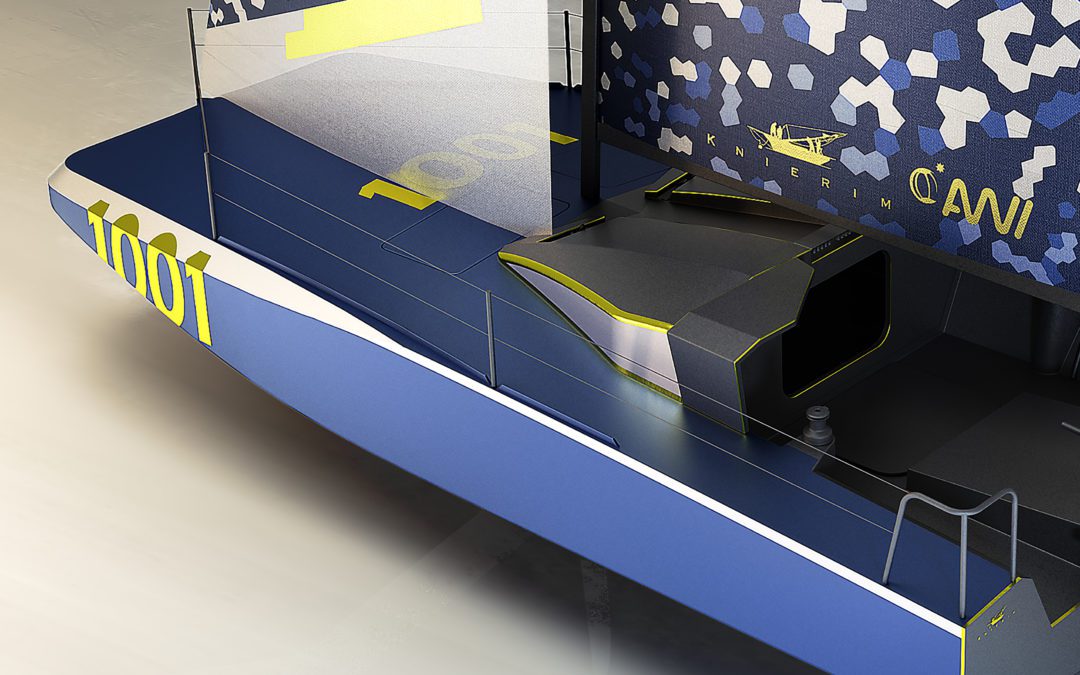 WITH THE PROJECT MOVING FORWARD WE ARE NOW HAPPY TO RELEASE A FIRST RENDERING OF OUR MINI 6.50 PROTO CURRENTLY IN BUILD AT KNIERIM YACHTBAU. WE HAVE HIDDEN THE FOILING ARRANGEMENT BUT LEFT SOME CLEWS AS TO WHAT THE PLAN IS. CAN YOU GUESS WHAT THE ARRANGEMENT WILL BE?...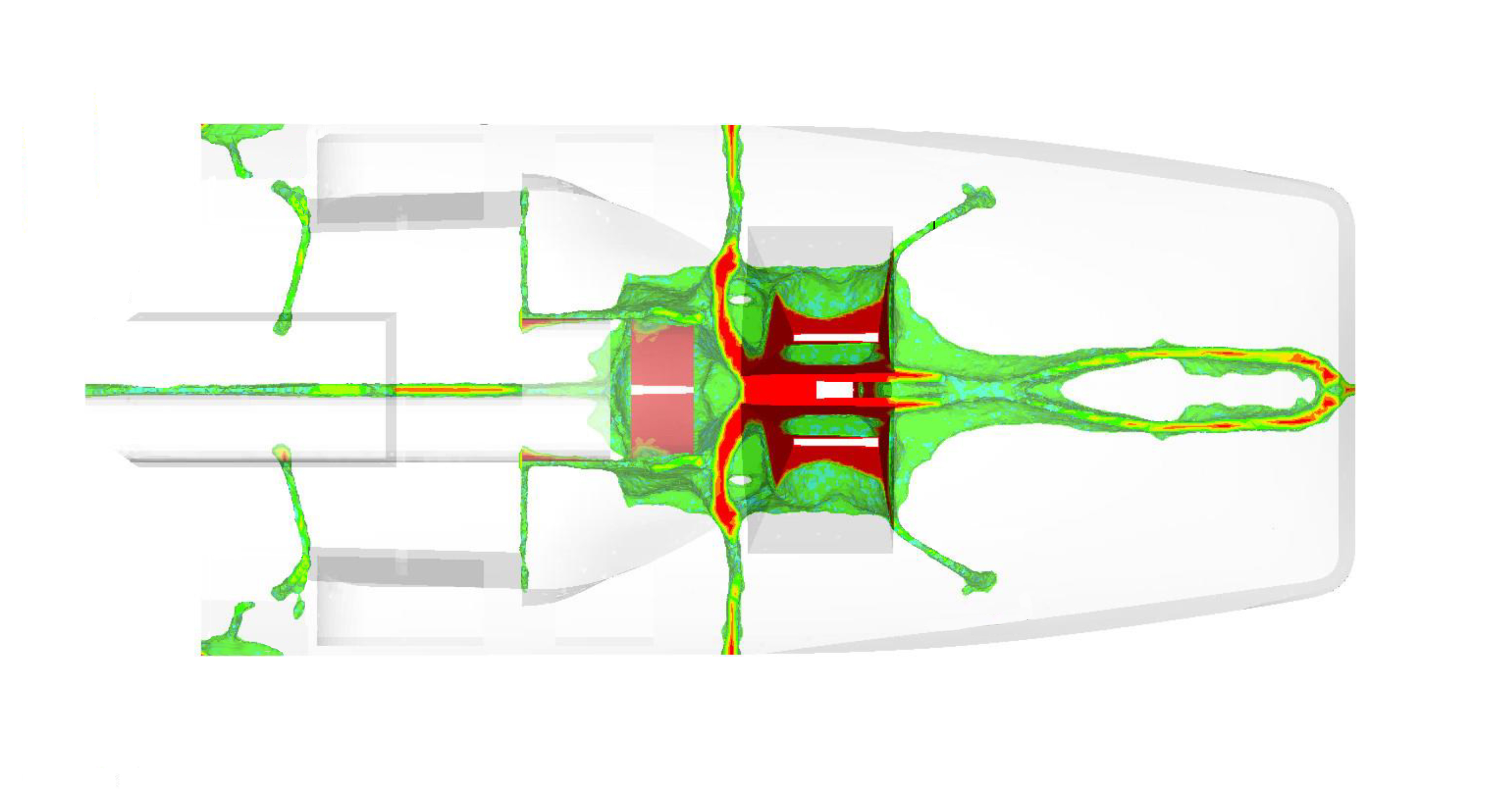 "WE HAVE LAUNCHED STUDIES FOR A NEW MINI 6.50 RACING YACHT 2 YEARS AGO IN ORDER TO DEVELOP NEW STRUCTURAL COMPOSITE TECHNOLOGIES. WE HAVE CALLED ON THE SERVICES OF THOMAS TISON FOR THE DESIGN AND ENGINEERING, AND THE ALFRED WEGENER INSTITUT'S BIONIC LIGHTWEIGHT...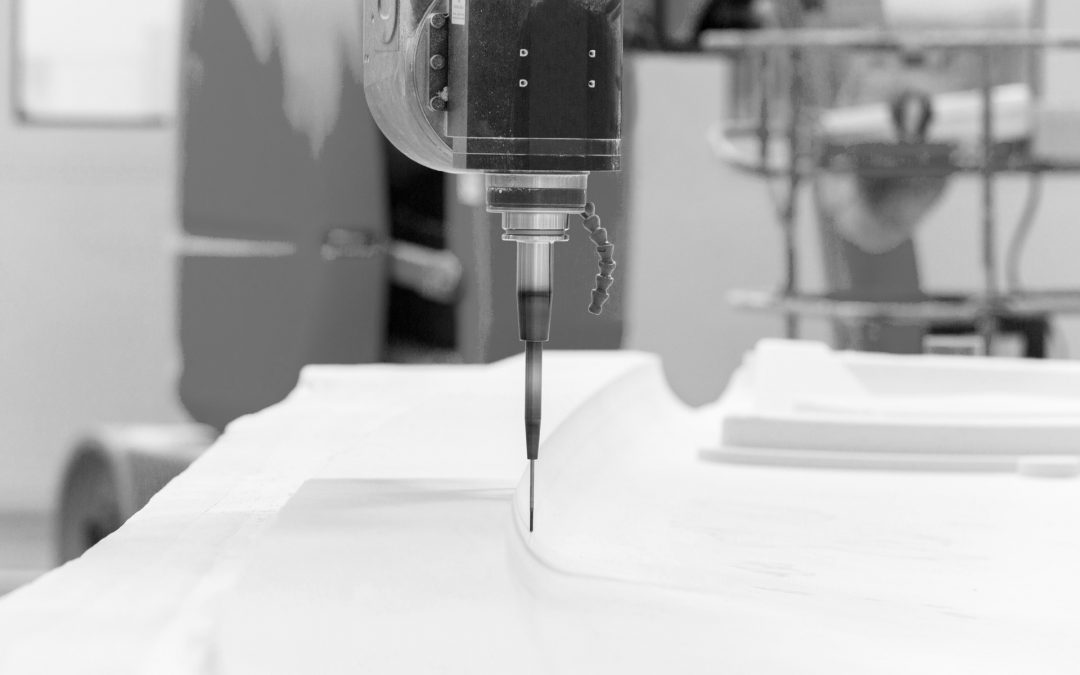 CONSTRUCTION OF THE CARBON DECK HAS BEEN LAUNCHED IN THE FACILITIES OF MULTIPLAST, VANNES, FRANCE, A YACHT BUILDER RESPONSIBLE FOR THE CONSTRUCTION OF THE MOST ADVANCED RACING YACHTS. THE DECK MOULD OF THE 15M YACHT HAS BEEN MACHINED IN ONE OF EUROPE'S LARGER CNC...