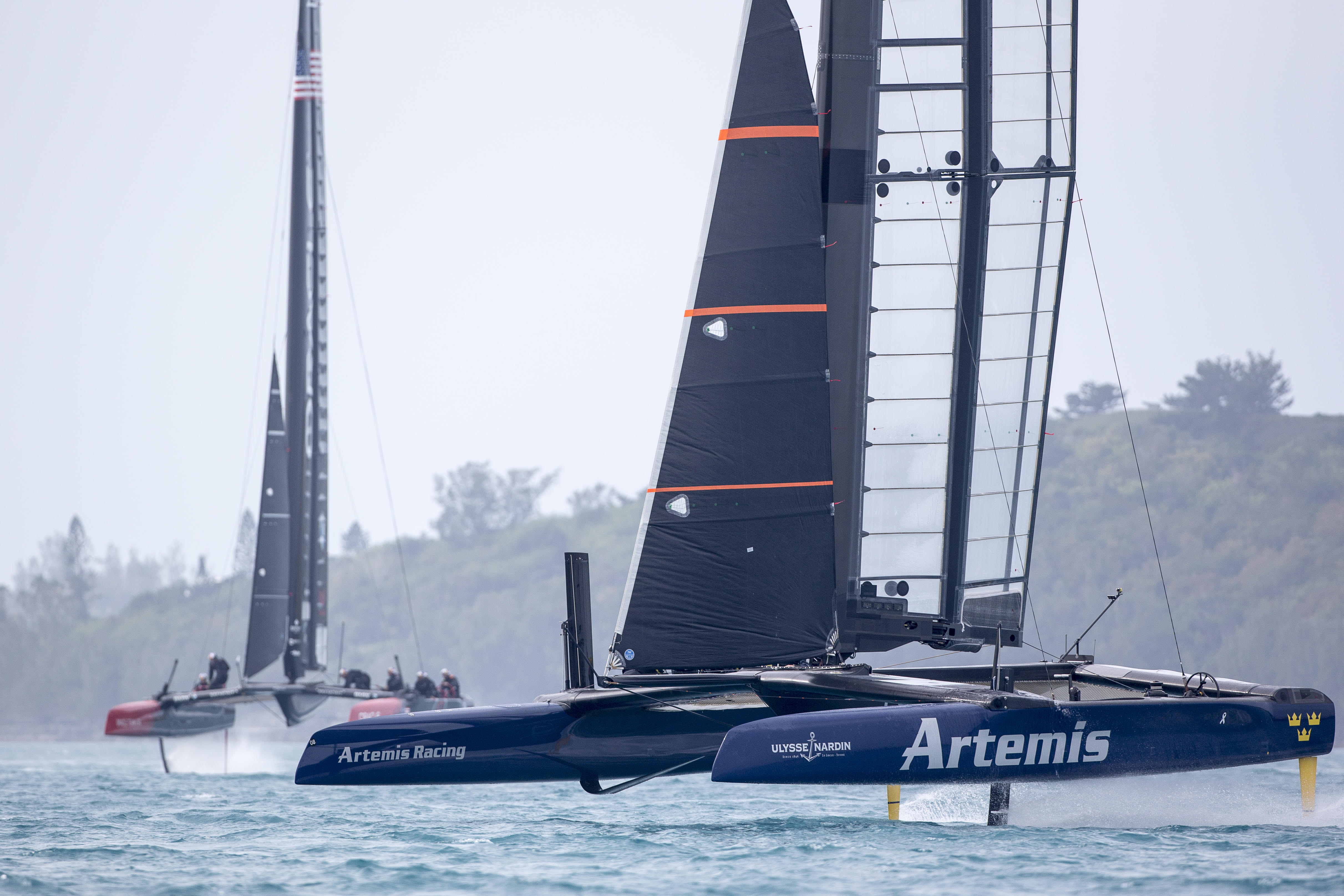 OUR HISTORY WITH THE AMERICA'S CUP DATES BACK TO THE 32ND, 10 YEARS AGO. ALL OF THE PEOPLE WORKING ON THE FIRST TTYD PROJECTS HAVE BEEN INVOLVED IN THE AMERICA'S CUP, ONE WAY OR ANOTHER. WE SEEK THE RUTHLESS ATTITUDE AC PEOPLE HAVE, THIS HABIT AT PUSHING THE LIMITS, ALL OF THEM AND THEIR OWN PARTICULARLY.
FOR THE SECOND CAMPAIGN OF ARTEMIS (AC50s) WE WERE CALLED TO PROVIDE STRUCTURAL ENGINEERING SERVICES FOR THE DEVELOPMENT OF WINGS AND FOILS AS WELL AS RESEARCH INTO FSI SIMULATIONS.
THIS EXPERIENCE MARKS THE START OF OUR FLUID STRUCTURE INTERACTION TOOL DEVELOPMENT FOR THE DESIGN OF FOILS WHICH HAS NOW BEEN TAKEN TO THE NEXT LEVEL, TOGETHER WITH FLYING SIMULATIONS.
MEMBERS OF ARTEMIS SAILING TEAM INCLUDE, IAIN PERCY, NATHAN OUTERRIDGE, IAIN JENSEN, FREDDY LOOF, LOICK PEYRON.