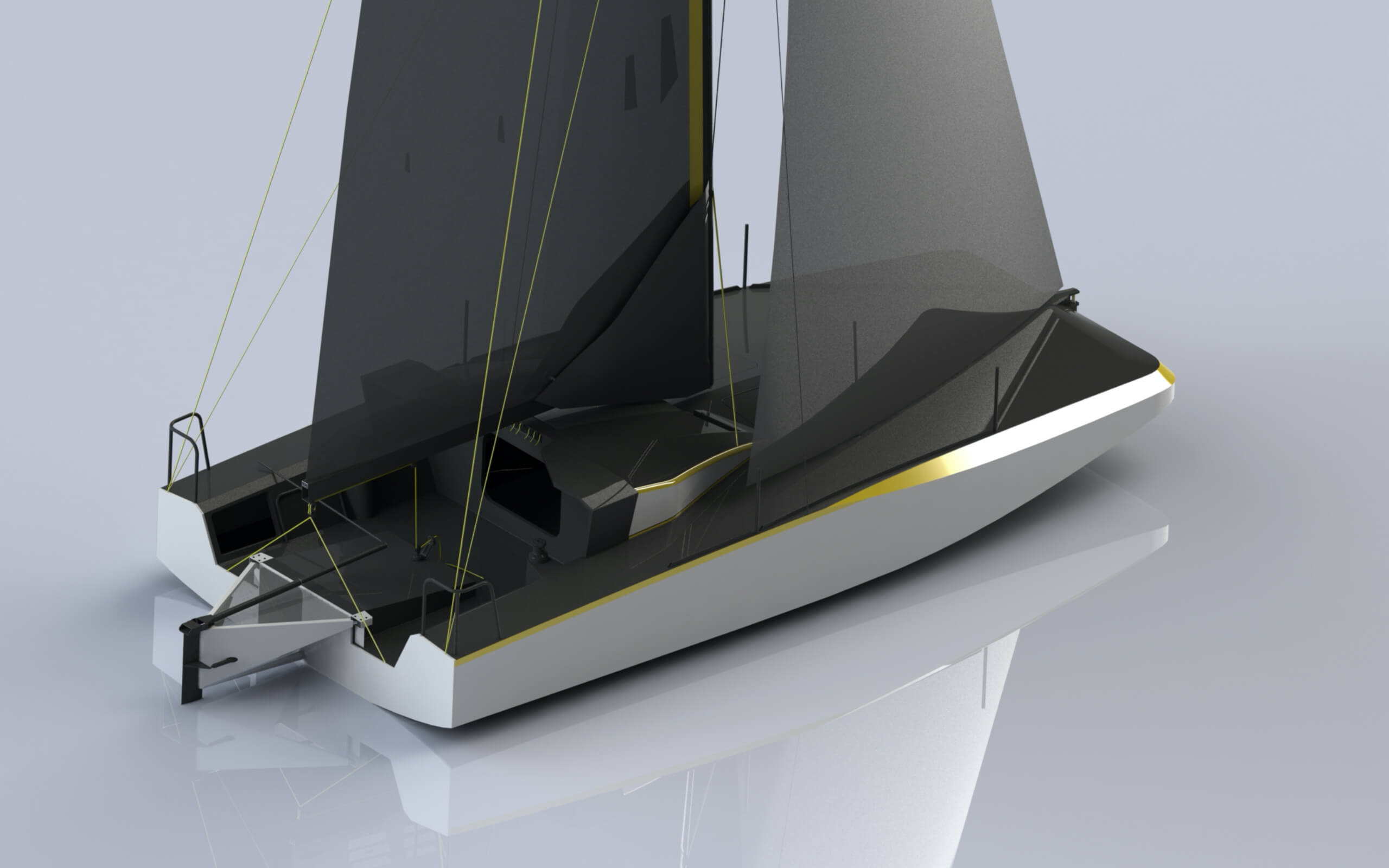 A leap forward in offshore racing
Download 650 Pro Brochure
This isn't a dream for the future, it's happening. Now!
Our plan is to inject new vigour into the sport, including a vibrant circuit in which skippers can race ultra-fast identical foiling boats. We propose a competitive fleet of state-of-the-art foiling Mini 650s racing within their own events and in iconic Classe Mini races.
This aggressive looking boat is the product of a world-class team that has carefully analysed each element.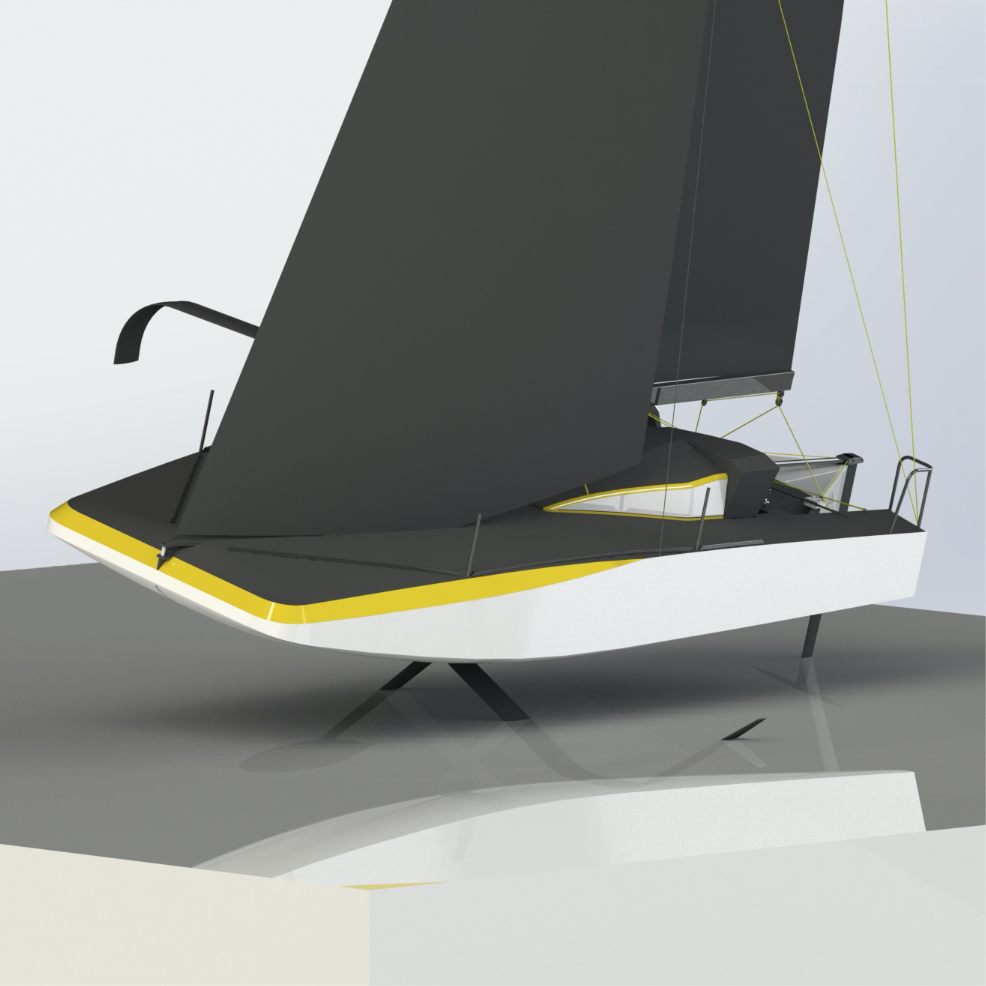 Join the foiling movement Enjoy ultra-fast sailing
Simple
With is surface piercing main foil and single elevator, the TT 650 PRO is a simple foiling platform that require no electrical control system.
Early take off
The main foil exits from under the hull and extends to the rule maximum beam to maximize efficiency so you can benefit from foiling in more conditions.
Stable foiling platform
The elevator is mounted on a gantry to increase the power of the elevator. The elevator has been generously sized to provide greater pitch stability, the faster you go, the less elevator angle is needed.
Retractable
The main foil can be fully retracted when the sea and wind conditions are not favorable for foiling. The foil can be stored up on deck and to windward for better weight placement.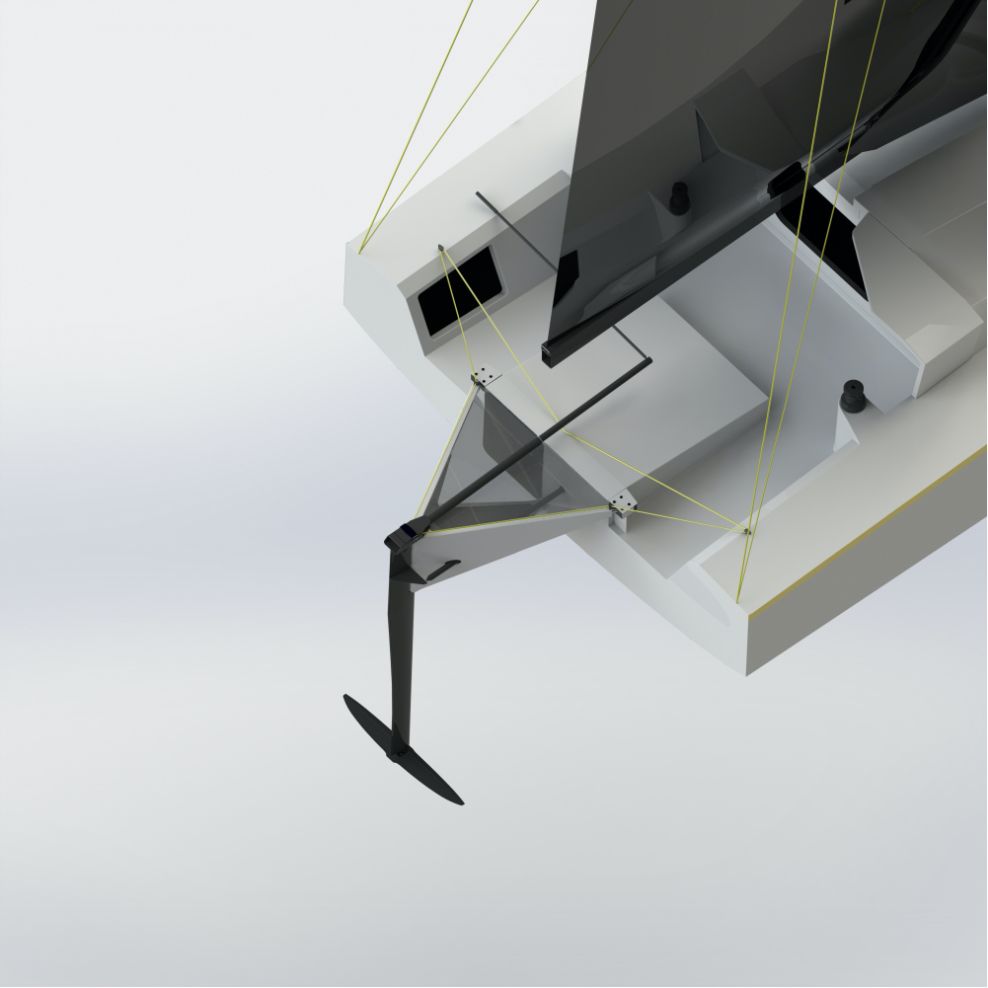 Pro sailing in a pocket high tech boat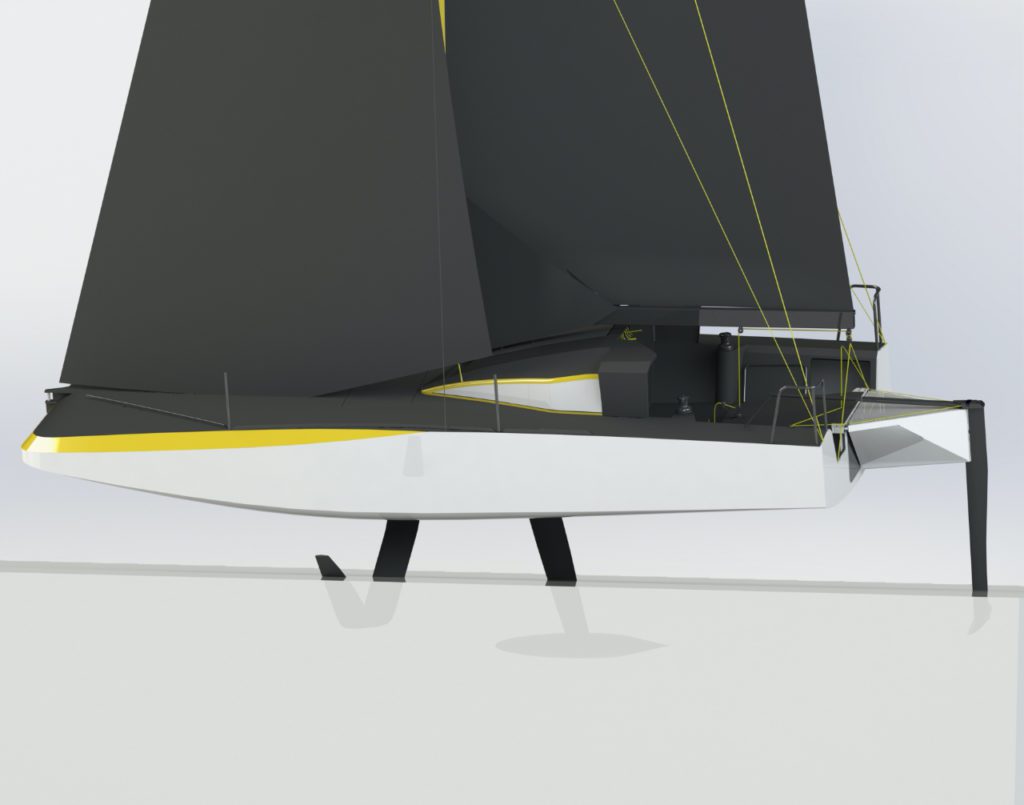 Scow hull shape
The hull has been specifically designed for foiling, including an area aligned with the foil whose role is to smooth out some of the wave motion for a more constant foiling height. The beam is carried almost the full length to maximize both form stability and planning area, enabling high speed sailing when weather conditions make foiling impossible.
Rig arrangement
A rotating regular mast tube and mainsail is fitted, with an aero fairing at the intersection of the sail and the tube for increase aero performance. In addition, the standard traveller arrangement is replaced by a reverse vang designed specifically for this boat which provides an 80:1 mechanical advantage. It carries the mainsail leech tension and thus reduces mainsheet loads, which makes for easy dynamic mainsail trimming.
Platform for hospitality
We understand hospitality is important for sponsors during events. The boat can foil with the two foils down, generating a second foiling mode which is more approachable, with reduced speed and more upright flight.
Advanced structure
The construction is of a fully optimized nomex carbon prepreg sandwich. The internal spine deals with the extra rig loads that are produced when foiling at high speed, while the longitudinal stiffeners carry the extra impact loads encountered when foiling. The foils can deal with large impact forces and are housed in a watertight compartment for additional safety.
A safe asset built in premium yards